FILTER
Types
09:00- 10:30
The Way We Work 🥐☕️
Business Values – success factor or just hot air?
Description
It seems that just like people don't need values to survive, companies don't need them to make profits.   ... or do they?   At Userlike, we wouldn't want to go back to a 'value-free' situation. I believe our values have made us a better and more successful company in multiple ways.   Still, I do get the scepticism about 'company value talk' which quickly smells like hot air. I'm one of those sceptics, really. That's why I'd like to share the practical tips I wish I'd had myself back when I first tarted thinking about values.   Founded in 2011, Userlike now powers more than 20,000 Sales and Support teams worldwide. Companies of all different sizes and industries trust in our software to interact with their customers through live chat.   We believe in giving people autonomy and space for personal growth. We started Userlike with little experience; we had to teach ourselves everything. As our team grew, this mindset stayed.   In our session, you'll get a direct insight into how we're working here at Userlike, what we do to follow our mission, and how our company values are reflected in our culture. Of course, we'll welcome you with coffee, tea, and some breakfast snacks, so you can start your day right.   I'm looking forward to seeing you!  
  Timoor Co-Founder & CEO Userlike     (The language of the session is German.)
09:00- 10:30
REWE digital - Deep Tech Opening Breakfast 🥐☕️
From Monolith Testing to Micro Service Quality Assurance - a field report
Status
Nearly Fully Booked
Description
When REWE digital started to sell groceries online, it used to do that with a massive monolithic piece of software developed in only six months time by an external company.

Then we internals took over and tried to add new features, while not breaking the existing ones… …today the monolith is still in place, but most of its functionality has been replaced by micro services communicating via asynchronous messaging and deliver their own frontends.
In this session I will talk about challenges we faced over the past three years, about the "best practices" that failed while scaling up from 0 to 40 teams and the new challenges we are facing today.
About Michael Kutz:
Michael works as a professional software developer since 2009. Working in Agile software projects practicing continuous delivery and deployment, he developed a strong focus on QA, testing and test automation.

Since 2014 he works for REWE digital as a Developer in Test. In 2018 her became the company's first Quality Engineer helping the autonomous development teams to improve and extend their automated tests, to refine their continuous delivery and deployment pipelines and generally to optmize their devepment process regarding QA.
Michael Kutz
Rewe digital
Quality Engineer 
11:00- 12:30
How we want to revolutionize online shopping
Experience hands-on, how OneFID will change on the online shopping experience for clothes
Status
Nearly Fully Booked
Description
Aren't we all a little bit like Paypal? As a plug-in in our own shop and embedded in e-commerce shops in B2B, we offer fitting services, reports and in the near future interfaces to health insurance companies. And how? With OneFID we satisfy the customer's need for individual approach, interaction and personal product recommendations. With modern 3D scanning technologies, we collect scans of feet and create a personalized fitting ID. The OneFID IDs make it possible to try on online and offer fitting online shopping worldwide. This also solves the problem of the high return rate of large online retailers in the long term. OneFID offers fitting proposals as a digital assistant and represents offline consultants. With OneFID we have a lot more to do because one thing is clear - the shoe industry is not the only one that could use a revolution.
OneFID – if it fits, it's OneFID 
During our session, we are going to show you how we are planning on revolutionizing online shopping. With small games, you will learn more about the 3D scanning technologies work and learn to scan yourself.
Join us for a coffee and let's have a great time in our cool offices.
Looking forward to seeing all of you!
11:00- 12:30
AI Development at fedger
Extract Structered Data with Object Detection on Documents
Description
At fedger, we automate manual and cost intensive work processes with our proprietary AI-powered solutions. Our main focus is the extraction and delivery of structured information from any kind of document.
Currently, we mainly process menu cards which are also probably the most challenging example for information extraction. In this workshop, Richard from our AI Team presents the neural networks and further techniques used to identify objects on menu cards.
Dr. Richard Sieg
fedger
11:00- 12:30
Insights into a leading e-health startup
How we are reducing intransparency in an industry that is based on trust
Description
ABOUT
BetterDoc's vision is to enable any patient to get the best possible medical treatment for his/her health problem - independent of place, origin or language. Our service with the claim "Better get to the right doctor" is based on a data analytics platform aggregating all kinds of quality data from the health system and measuring outcome with patient reported outcomes (PROs). This helps us to route patients to the BEST doctors getting the RIGHT possible 2nd medical opinion, treatment or surgery. We are engaged by leading health insurances (public and private) in Germany and Switzerland who offer the BetterDoc service to their customers as well as by corporates who support their employees by providing a medical service to reduce absence from work rate.

With now more than 50 employees located in Cologne BetterDoc is one of the fastest growing e-health startups in Germany.
AGENDA
1. Founder Stories
2. What is BetterDoc?
3. Interactive Session
4. War Stories
5. Surprises
6. BetterDoc's Product Vision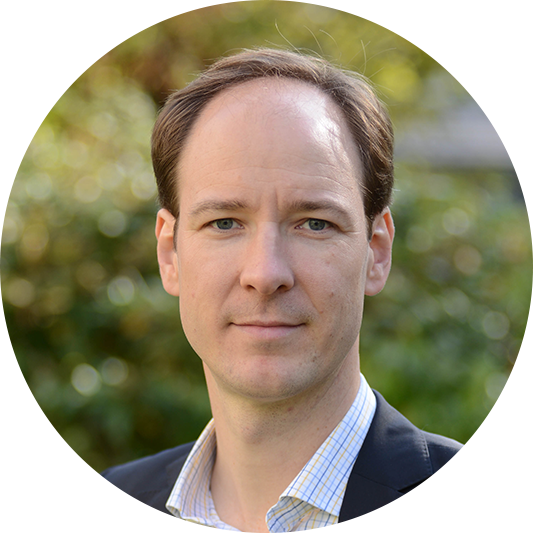 Nils v. Dellingshausen
Co-Founder & CEO
BetterDoc
13:00- 14:30
Challenges from hyper growth 🍖
What happens when your business grows 4x and your team grows 3x in less than 12 months
Description

From increased capital needs, re-inventing management style every quarter and audacious strategical moves. Francois Casanova the founder of fitogram will describe you the ins-and-out of start-up growth.
Over the past 12 months, Fitogram grew it's business 4x and expended in 2 additional European countries. 

After the talk BBQ and Drinks are on us and it will be a chance for you to exchange directly with the Fitogram team.

About Fitogram:
At Fitogram we believe that nothing should stand between people and their passion for sport.
We are providing comprehensive services such as customer management, online booking, payments and accounting. Fitogram focus on the core feature a fitness business need from the first contact with the customer to the tax declaration.
So that fitness professional can focus on what they love to do: providing sports. 
Francois Casanova

Fitogram
Founder and CEO
13:00- 14:30
Bringing cloud computing to the next level
How we make complex cloud technologies easily available
Description
gridscale was founded in 2014 by Henrik, Michael and Torsten - all of which have worked in the cloud infrastructure industry for a long time. They decided to found gridscale as most solutions out there, including the big players', seemed to lack the customer focus.  Today, gridscale is a cloud technology manufacturer and the only European provider of infrastructure AND platform services. The company is dedicated to cutting-edge technology, bringing cloud computing to the next level. Uncompromising automation and UX are at the core of what we do.   In this session we will give you some background on our company development and shed some light on the technology we use to continously develop gridscale. We are looking forward the conversations with you!
Michael Balser

Research and Development 
15:00- 16:30
VR & AR - More than Gaming
Virtual and Augmented Reality for Digital Health and Rehabilitation
Description
Virtual Reality is for gaming and Augmented Reality for industry!!!
This is what comes to mind through media and events, but these new technologies offer way more possibilities for different applications. One of them is the medical sector, including digital health and rehabilitation.
In this session we are giving an overview about the technology and different use case scenarios for the medical field. Of course a safari is not successful without seeing things. Therefore we are preparing our favourite BIG 5 for you to experience.
You will find these BIG 5 all over our office, also right next to coffee and cake.
So grab your equipment and let's go on safari together.
Jens Epe
World of VR
15:00- 16:30
From Start-up to Scale-up
How to scale your business internationally and what mistakes to avoid!
Description
Founded by Dustin Figge and Christoph Kasper in early 2015, Homelike is one of Cologne's fastest growing startups. With a recent investment round of 14 million $ by US investor Spark Capital and a brand new office branch in London, Homelike is set to conquer the global furnished living industry.
In this Session, Co-Founder Dustin Figge will talk about his personal experience of "Going big or going home" with Homelike and what difficulties he and fellow Co-Founder Christoph Kasper faced along the way. He will give concrete tips on growing and scaling a startup from the very beginning and what mistakes to avoid along the journey.
About the company: Homelike is a B2B online platform for furnished business apartment rentals starting from one month. With 85 employees in Cologne's Hansahochhaus as well as at WeWork Moorgate in the City of London, we are one of Cologne's fastest-growing companies.
We offer the largest platform of furnished apartments tailored to the needs of business travelers with 45,000 apartments in four countries. By digitizing the entire rental process, we enable our clients to rent furnished apartments just as conveniently as booking a hotel room.
Look behind the scenes of one of Cologne's largest startups and meet Co-Founder and CEO Dustin Figge for an intimate Startup Safari session at our headquarters.
Dustin Figge
Co-Founder and CEO
Homelike 
15:00- 16:30
Hands-on Innovation - A 90 minute Design Sprint
A 90 minute crash course of the design sprint methodology, applied on a real-world problem
Status
Nearly Fully Booked
Description
Everybody is talking about innovation and how important it is to change and constantly adapt to new challenges. A great way to become more innovative is Google VC's "Design Sprint". Usually done in five days we will do a crash-course into the methodology and work on a real world sprint challenge.
Agenda:
- 15 Minute Intro in Design Sprint Methodology
- 60 Minute Design Sprint: 
How Might We Notes -> Working Alone Together – Crazy 8 Scetch  -> Art Museum
- 15 Minute Reflection and Q&A
Who is this session made for?:
The session is for everybody who is looking for creative ways to come up with new ideas. No matter if you are a student, a corporate representative or a startup, Design Sprints will help you to find out-of-the-box answers to plenty of questions.
17:00- 18:30
The world of chemical business in one. Click.
Why we believe that digital shouldn't stop at the door of the chemical industry.
Description
Welcome to CheMondis.
We believe that digital won't stop at the door of the chemical Industry. That's why we are building the online marketplace for Chemicals - for buyers. For suppliers. For good. We connect suppliers and buyers of chemical products.
All companies. All products. In one trusted marketplace.
We combine heritage with technology. We bring a new business model into an established industry. We are putting technology at the service of our customers. Extensive chemical knowhow, deep customer insights, and trust as a proven core value on one hand and technology, new business ideas and an agile mindset on the other. We combine more than a century of expertise in chemicals with state-of-the-art technology.
Sebastian Brenner 
CEO
CheMondis
17:00- 18:30
🔓 Startup Job-Fair 💥🖊
The exclusive job seeker session to connect you to hiring startups in Cologne!
Description
: This is one of the sessions included in your ticket. The session-limit on your ticket does not apply for this session.  
We will connect Jobseekers, who signed up for StartupJoblist.com with recruiters from the Startup world in Cologne. 
You should attend this session if you are: 
a. actively looking for a job in the startup world
b. actively looking for new talent for your startup.
Hiring startups like fitogram, OneFID, Userlike, EYEO, Justix and many more are happy to get to know you during this exclusive Jobseeker Session. 
If you are no member yet, please go to startupjoblist.com and register now. 
17:00- 18:30
The Blockchain for Things
IoT & Blockchain Workshop + Hackathon
Status
Nearly Fully Booked
Description
The Internet of Things will only grow to it's full potential, if we can truly trust all the Billions of connected devices and the data they deliver …
The Blockchain for Things creates Trust for IoT devices.
About the Workshop 
Blockchain and the Internet of Things are two of the decade's most important innovations - technologies that will revolutionize our economy over the next few years. The Blockchain "decentralises trust" and allows the quick establishment of new business relationships with maximum security - even if the involved parties do not trust each other 100%. The Internet of Things connects the physical and the digital world. By 2020, there will be more than 50 billion "things" connected to the Internet.
This will change our lives - private and business - more than the smartphone.
In this workshop you will learn everything about the potential of these technologies, develop ideas and exemplify them.
We use hackathon hardware and software that was originally developed for grade 3 and higher students to make it easy to get started. Developing simple applications does not require any prior knowledge in technology, hardware and software. You'll be surprised how quickly IoT applications are created and data is sent to the blockchain.
18:30- 20:30
🔓Grand Closing of Startup SAFARI Cologne 🎉🍕🍴🍻
PIRATE, Startup SAFARI and the City of Cologne invite you to the City Hall!
Description
: This is one of the sessions included in your ticket. The session-limit on your ticket does not apply for this session.  
As the fitting final of Startup SAFARI Cologne, Henriette Reker, the mayor of the city of Cologne, invites all participants into the City Hall! 
Join us for a get together on Thursday, October 11th at 7pm 
Next to representants of the city of Cologne, our partners and the SAFARI Team itself, we will have exciting Movers and Shakers of Cologne's Startup Scene on stage!
The startup mealmates will look after your culinary well being, drinks will be provided as well.
We're looking forward to exciting discussions with you! Directly after the closing, we will head over to Kerbholz for another party night! 
18:30 - Open Doors 
19:00 - Welcoming by the City of Cologne 
19:10 - Welcoming by Startup SAFARI / PIRATE 
19:20 - Oliver Steinki (FOND OF) and Stefanie Weidner (Solutionspace) about their new project "THE SHIP" 
19:35 - Christopher Peterka about the Imporatance of Change 
19:50 - Food, Drinks and networking 
21:00- 23:30
🔓 Office Party @ KERBHOLZ 🎉🍻
Startup SAFARI Closing Party
Description
: This is one of the sessions included in your ticket. The session-limit on your ticket does not apply for this session.  
HELLO, WE ARE KERBHOLZ.
Since 2012, the Cologne-based company KERBHOLZ has stood for accessories made of natural, sustainable and innovative materials such as acetate, wood, slate and marble. The reduced, minimalist design of the products creates extraordinary design products for every day.
KERBHOLZ acts according to the motto: "Designed to sustain" - we design to preserve. We stand for a conscious handling of the resources of this planet and with each other - and the fun in it. We call this 'Hedonistic Sustainability': products that are more fun because they are more sustainable.
The KERBHOLZ team is committed to better products, better service and a better future. Since 2017 we have taken this claim even more seriously. KERBHOLZ donates 10% of the profit to the "Designing to Sustain" association founded for this purpose.This non-profit association invests the money independently and comprehensibly for all in different projects.
Because sustainable products are better products.
Join us at the Startup SAFARI After Party with some drinks, music and nice talks.
Adrian Roepe 
CEO
Kerbholz